Books-Swag

Books-Swag
A Selection of Promotional Products that
People Actually Want to Buy & Keep!
As I run across books-swag that is relevant to the topics I talk about OR they are just some of my favorite, I will update this Book-Swag page with descriptions and links to the products.
I hope you enjoy them as much as I do.

A list of My favorite Books-Swag
**check back often as I will add regularly**
Returning home from Desert Storm, I found myself mentally and financially bankrupt. Newly divorced, I had no job, no help, and no hope. My reasons to live were gone. At the lowest point in my life, I fell back on simple truths from my childhood: hard work gets results, and its okay to dream. And dream I did, setting goals that launched me from poverty to a life I could not have imagined. And you can do it, too. Order your very on Dreams, Goals and Adventure here: Get it NOW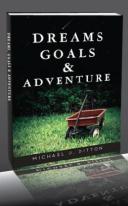 In this game-changing book by Brendon Burchard, founder of Experts Academy, you'll discover: Your life story and experience have greater importance and market value than you probably ever dreamed. The Millionaire Messenger is one to add to the collection, click the book or here: Get it NOW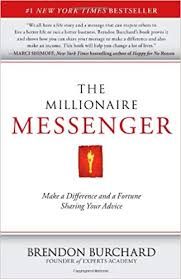 For ultimate high performance: a full year's supply of the revolutionary planner-and-journal designed by the world-leading coach in high performance and backed by science-featuring calendars, writing prompts, schedules, self-assessments, and a variety of colors. Get it NOW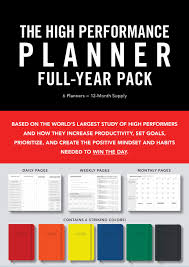 This combination planner-and-journal helps readers strategize their lives and increase their performance via writing prompts, self-assessments, and calendars--all backed by science and the author's 20 years coaching the highest performers in business, athletics, entertainment, and beyond. Get it NOW
THESE SIX HABITS WILL MAKE YOU EXTRAORDINARY. After extensive original research and a decade as the world's highest-paid performance coach, Brendon Burchard finally reveals the most effective habits for reaching long-term success. Based on one of the largest surveys ever conducted on high performers, it turns out that just six habits move the needle the most in helping you succeed. Adopt these six habits, and you win. Neglect them, and life is a never-ending struggle. Get it NOW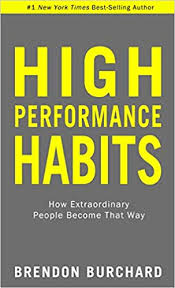 One of my most favorite books, Real eye opening. Give me hope we all can have the Financial Independence and Freedom we desire if we pay attention to what we do.
The bestselling The Millionaire Next Door identifies seven common traits that show up again and again among those who have accumulated wealth. Most of the truly wealthy in this country don't live in Beverly Hills or on Park Avenue-they live next door. This new edition, the first since 1998, includes a new foreword for the twenty-first century by Dr. Thomas J. Stanley. Get it NOW